Decontamination of persons
For the decontamination of relief forces and civilian groups, we offer various systems and components that have been optimised for fast and effective deployment. Their intuitive design and easy to understand symbols mean that in a large-scale emergency they can even be used by untrained persons. They primarily employ wet chemical decontamination processes that can largely be used independently of any existing infrastructure.
Do you need to decontaminate large numbers of affected persons?
The DSAP is suitable for decontaminating large numbers of both ambulatory (injured and uninjured) and non-ambulatory persons. The shower system can be designed and set up individually to meet the customer's needs and the specific local requirements. It could contain two shower lines for treating large numbers of contaminated, non-ambulatory persons, for example, or four shower lines for large numbers of contaminated ambulatory persons. Pictograms and automated traffic-light and shower systems mean that untrained persons are also able to use the system.
Below you can see the individual steps of the decontamination process: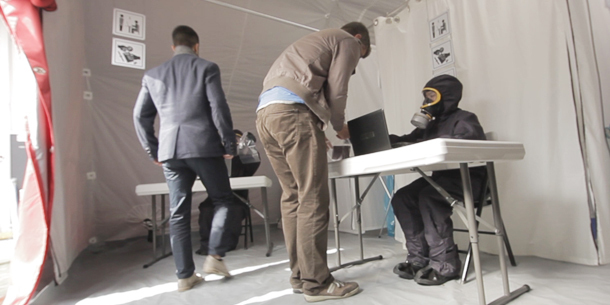 1. Registration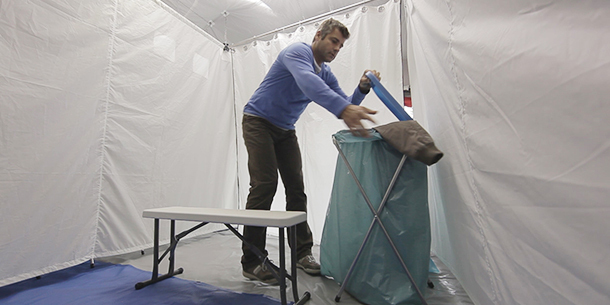 2. Undressing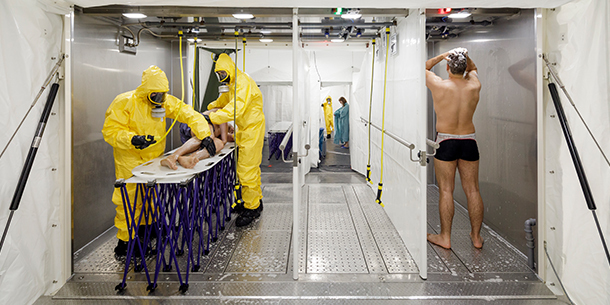 3. Showering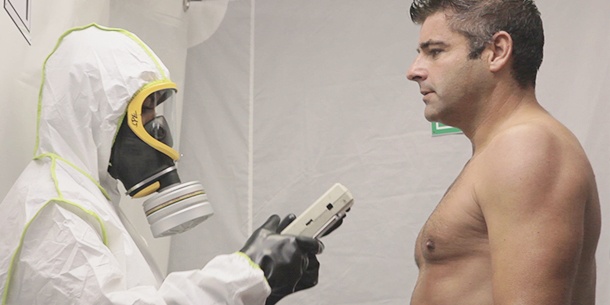 4. Post check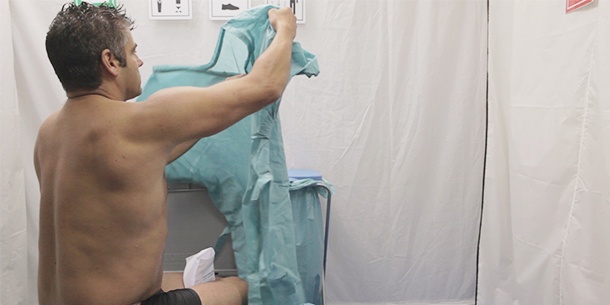 5. Dressing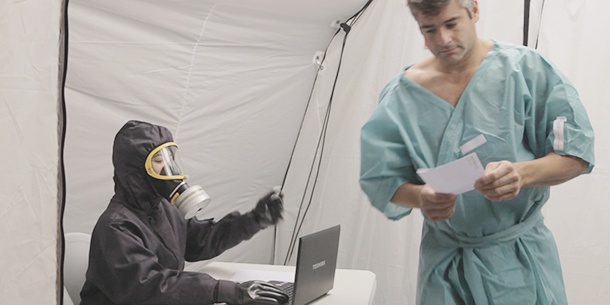 6. Exit
Individual and mobile decontamination units for a rapid response
We work with you to create a CBRN personal shower system that is tailored to meet your requirements. To achieve this, we can draw on extremely varied transport systems and tents. These are combined with equipment and devices in order to correspond to your needs in the best way possible. At the same time, our experts advise you on desired capacity, number of shower lines, hygiene regulations, self-decontamination of operating personnel, and a great deal more.
In most cases, our compact and powerful diesel-driven hot water modules are at the heart of our rapid response shower solutions. Further elements include the fresh water tank with water pump, personal cleaning products, chemical dosing units and a waste water collection system with the appropriate pumps and tanks.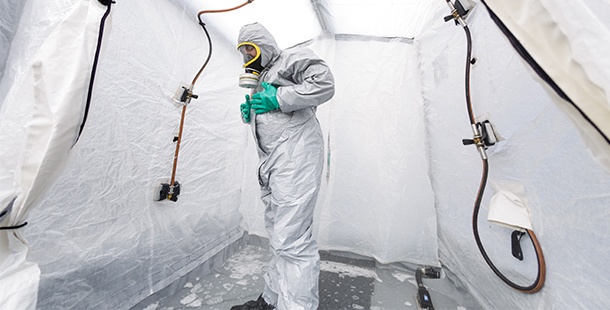 Discover our large systems, which not only cover the decontamination of persons
Would you like more information on the various procedures?