Mobile catering
Freshly cooked on site instead of kept warm and transported. Our mobile catering systems offer you flexible solutions for rapid response catering, with freshly cooked meals rich in variety, and resource-saving preparation of otherwise time-consuming dishes even under extreme conditions.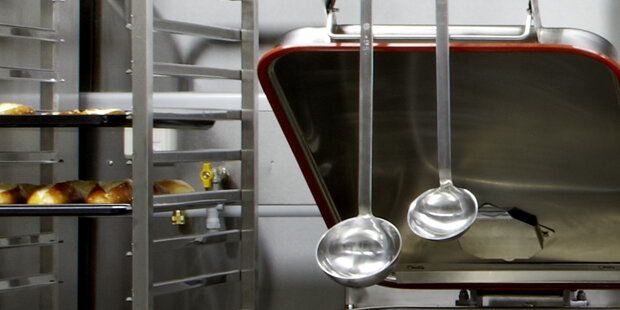 We offer suitable, carefully selected accessories for our mobile catering solutions.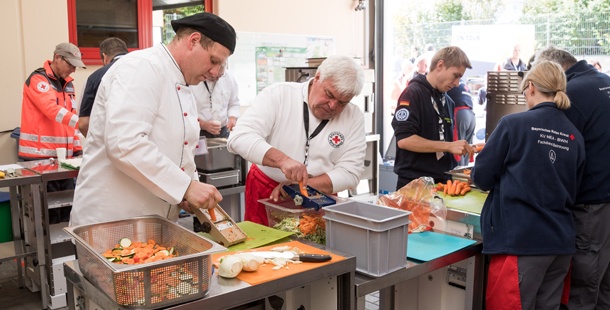 Rapid response kitchen on tour: set it up, try it out and take it down again
Our modular rapid response kitchen KRR 50 is on tour once again this year, offering interested civil protection organisations the opportunity to try out our kitchens in situ. With the help of our specialists and experienced chefs, the rapid response kitchen is set up, used to prepare food, then dismantled. During this year and last year we visited civil protection and disaster relief organisations and tried out highly varied meals with the participants.
"I think it's great because it gives us the chance to exchange experiences. Otherwise, everyone cooks their own bit of soup. Today, we can give each other tips and learn from each other," declares one workshop participant.