Our Service Provided Worldwide
We have been successfully offering a customer tailored service programme for over 30 years. Our qualified service technicians and partners are always available and happy to assist and support you in the areas of training, field service, spare parts service & ordering and factory maintenance.
For Your Operability
Our systems are used by customers worldwide. We can personally support you with our qualified staff and international network of service partners, also directly on site. An important part of our activities is the Integrated Logistic Support (ILS) process, which guarantees cost-efficient operation of our systems across the entire product life cycle.
For technical malfunctions and problems please contact our service: service@futuretech.de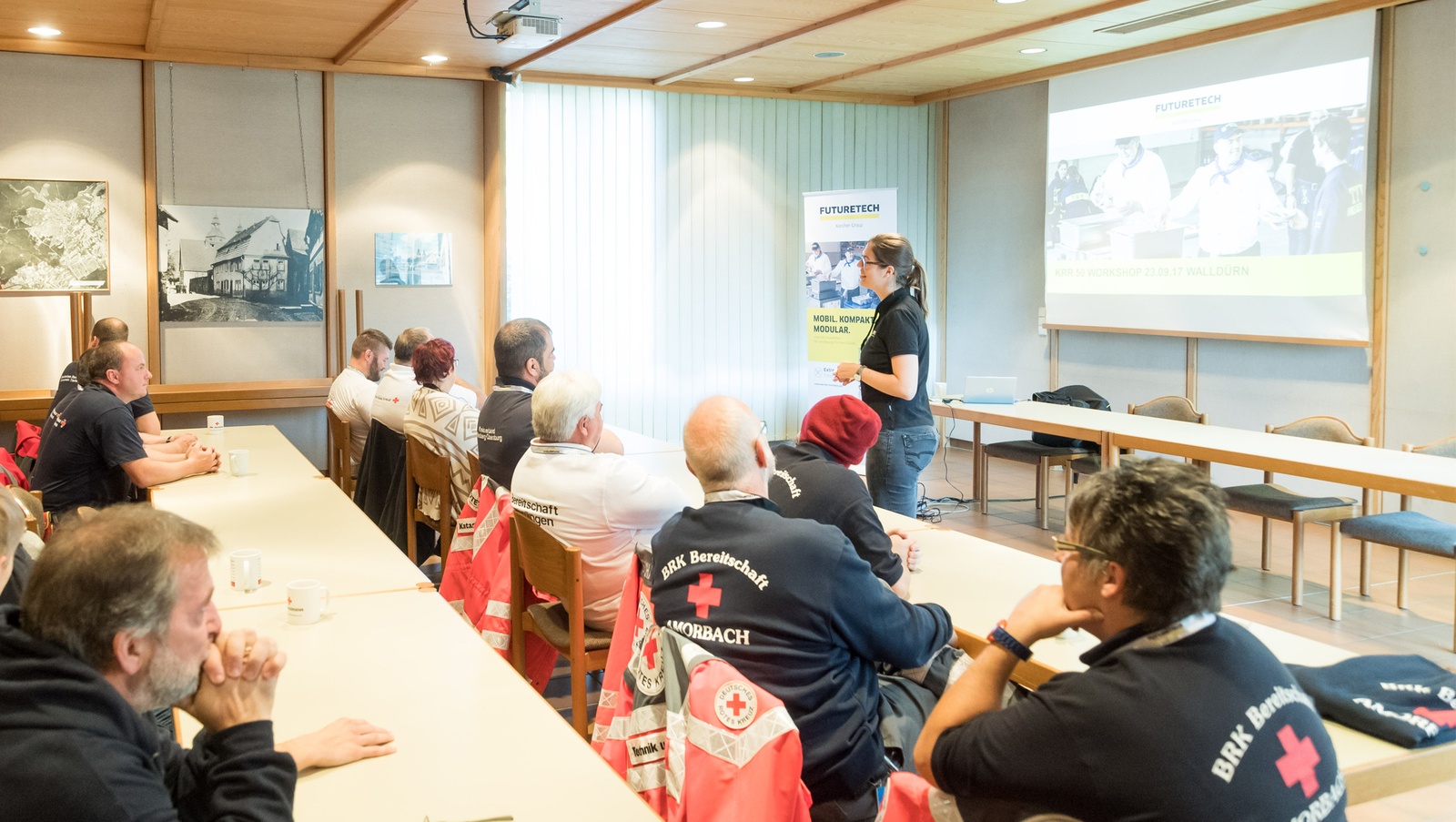 Training
We offer a comprehensive training programme for the correct operation of our systems. Our service experts provide all the technical knowledge you need, in theory and practice, at your location under real-life conditions or in our training centre in Schwaikheim.
To ensure tailored training and instruction we offer individual training modules for operators, maintenance personnel and trainers. Our experts have developed a concept which enables consecutive and customer-specific training courses.
The aim of our training courses, taking safety regulations into consideration, is to ensure the safe operation of our systems and that all preventative maintenance and repair operations can be performed independently.
For additional details contact us at
Phone: +49 7195 143058
Fax: +49 7195 9012389
E-Mail: futuretech@de.kaercher.com
Field Service, Spare Parts Service & Ordering and Factory Maintenance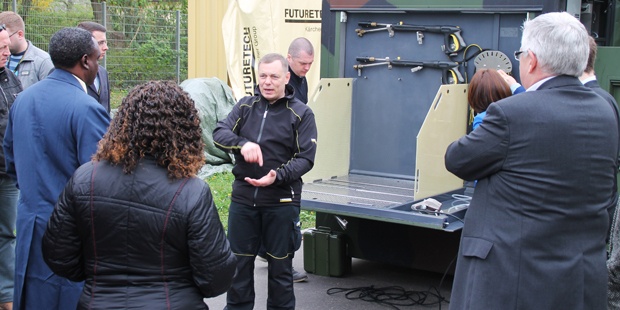 Field Service
Our systems are used worldwide under extreme environmental conditions. Due to our wide range of operational tests according to legal requirements and maintenance and repair operations, we can guarantee an optimal service in the field environment. This leads to the extended life time operations of our systems while ensuring a high availability of your systems at the same time.
Our highly qualified employees are distinguished by their competence in troubleshooting and technical analysis. We only use original Kärcher Futuretech spares for the equipment maintenance.
For additional details contact us at
Phone: +49 7195 142270
Fax: +49 7195 142720
E-Mail: service-futuretech@de.kaercher.com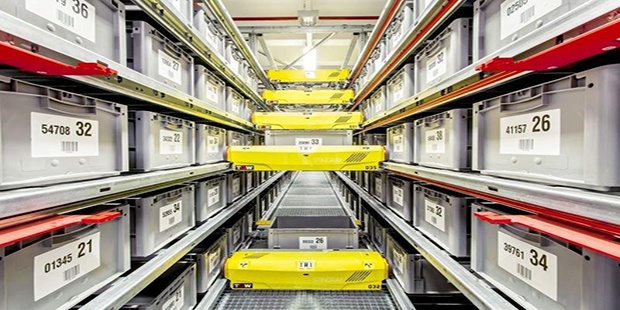 Spare Parts Service & Spare Parts Ordering
Due to the worldwide use of our systems, a high degree of reliability and availability is necessary in the area of spare parts service and ordering. Our qualified staff can provide answers to your questions about spare parts, reliability of the normal wear parts and consumables.
Our organisation enables us to process your enquiries optimally and to deliver original Kärcher Futuretech spare parts quickly. Our state-of-the-art logistics centre manages a stock of around 100000 spare parts. This ensures that common spare parts are available and can be delivered to our customers quickly.
For additional details contact us at
Phone: +49 7195 142359
Fax: +49 7195 901 2359
E-Mail: futuretech@de.kaercher.com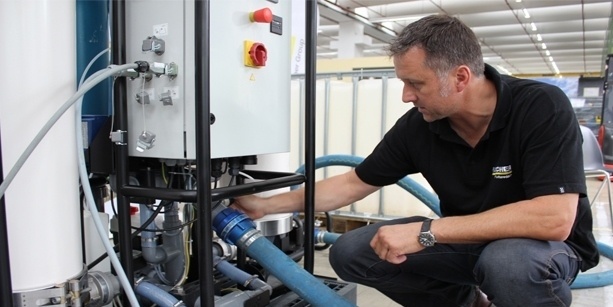 Factory Maintenance
In addition to our on-site service, you have the option to test, maintain, repair and overhaul your systems at our Schwaikheim Service Centre.
Our maintenance team has extensive knowledge in all product groups. The team always performs within the framework of prescribed standards and guidelines allowing for the handover of reliable systems back to you.
For additional details contact us at
Phone: +49 7195 142184
Fax: +49 7195 142720
E-Mail: service-futuretech@de.kaercher.com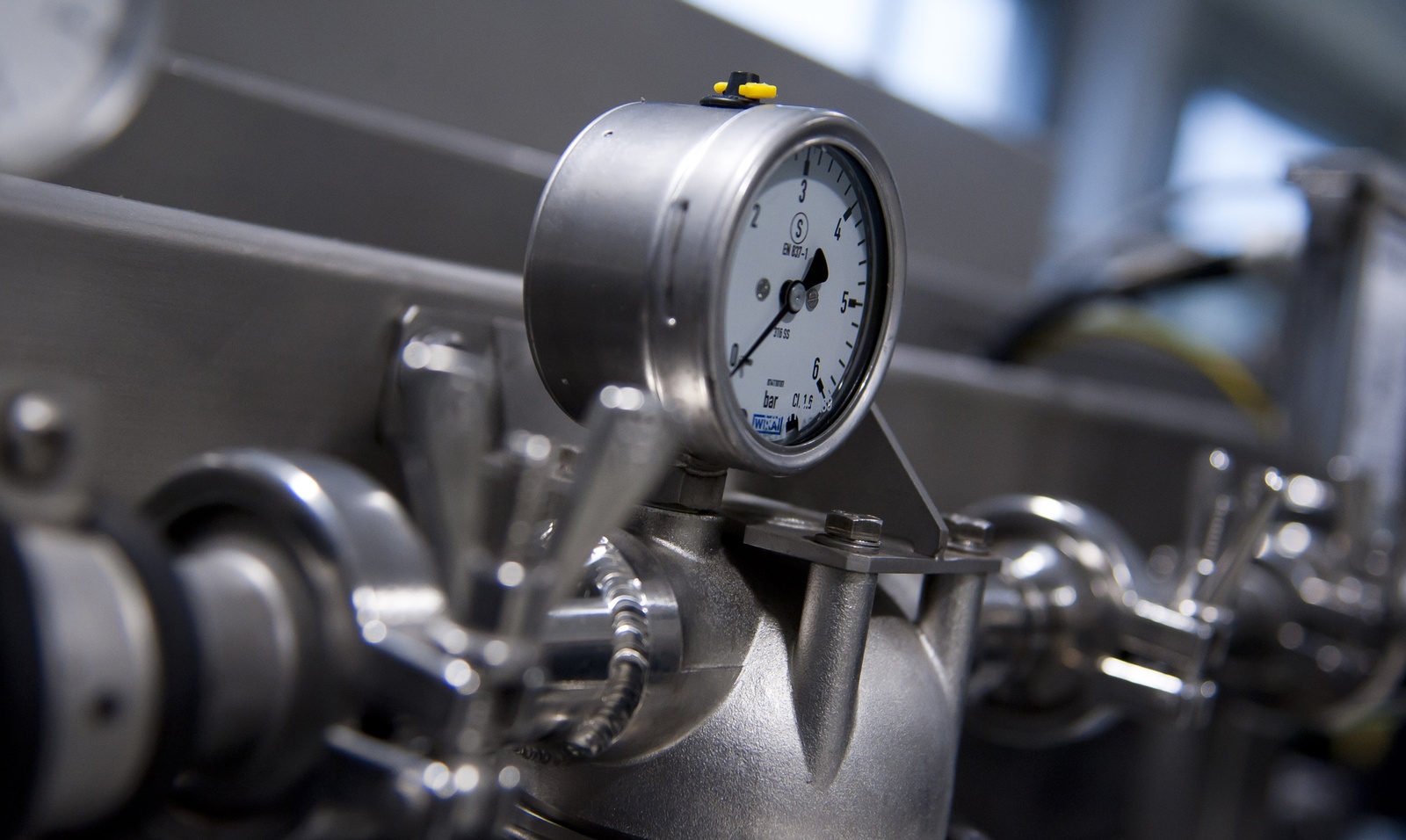 Customer Complaint Management
Our interest is to retain our customer loyalty while improving our system's reliability, availability and maintainability with continuous improved processes. Your opinions and feedback are of great importance to us. Should complaints arise in exceptional cases we offer you a customer-oriented complaint feedback process with dedicated personal customer service from our competent contact and experienced team.
You are welcome to contact us by submitting our customer complaint sheet or by direct email.
Download complaint sheet
E-Mail: quality.futuretech@de.kaercher.com