Mobile CBRN decontamination
Decontamination measures prevent and minimise threats to the life and health of mission forces and local populations that can result from hazardous CBRN materials. We offer a variety of system solutions and components for the decontamination of people, gear, sensitive equipment, vehicles and infrastructure.
What would you like to decontaminate?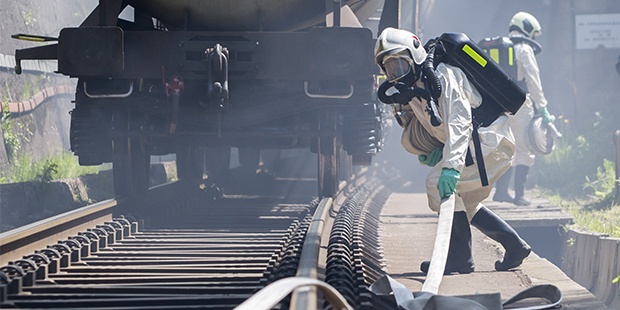 Decontamination solutions for every CBRN threat
It is important to minimise the spread of chemical, biological, radiological and nuclear threats in an emergency situation. For this, ambulatory and non-ambulatory persons and all kinds of surfaces – such as vehicles, machinery and equipment – have to be decontaminated. To achieve the maximum impact, we offer tailor-made solutions for three types of decontamination.
C decontamination
Here, toxic hazardous materials (chemical warfare agents, TICs/TIMs) that can severely affect health or even result in fatalities can be removed or deactivated.
B decontamination
This form of decontamination deactivates or destroys viruses, microorganisms (pathogens) or their toxins, which can cause fatal illness.
RN decontamination
RN decontamination removes or reduces the number of radioactive particles, which could otherwise have severe repercussions for human health.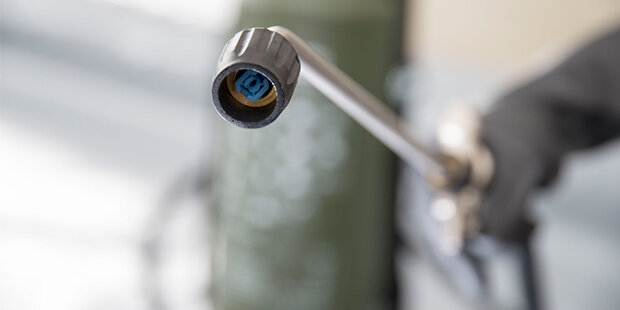 Our in-house developed components can be used for various decontamination processes and the components are compatible with each other in our decontamination systems. Components can be combined in different ways to satisfy individual customer requirements.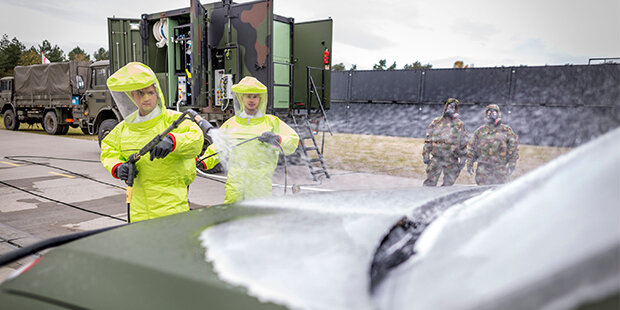 We offer various mobile systems for a diverse range of decontamination tasks, such as decontamination containers, trailers and platforms, plus system modules that are made up of a combination of our decontamination components.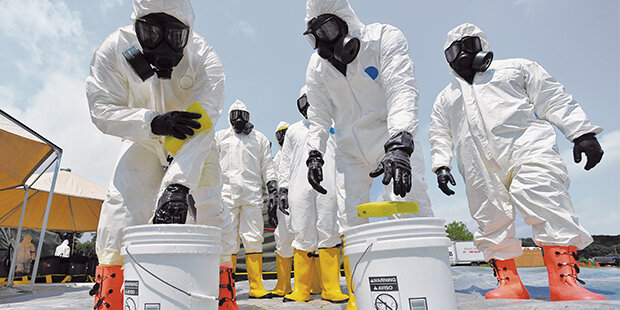 Strategic deployment of our self-developed decontamination and cleaning agents breaks down hazardous CBRN materials and renders them harmless. These products are an important addition to our decontamination systems and are specially adapted to work in harmony with them.