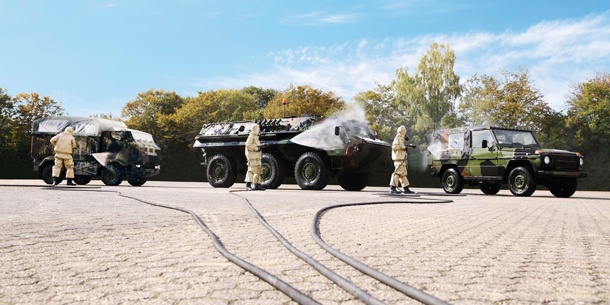 CBRN decontamination destroys and removes hazardous chemical (C), biological (B), radiological (R) and nuclear (N) materials. We offer a variety of system solutions and components for the decontamination of people, equipment, sensitive equipment, vehicles and infrastructure.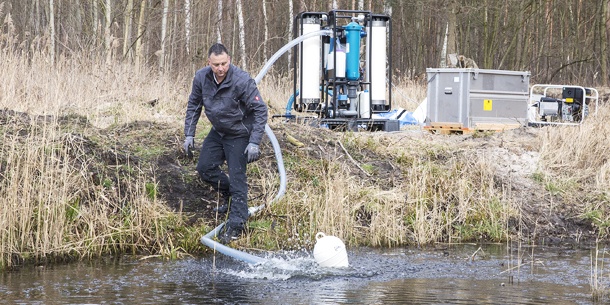 In the field of mobile water supply we offer you everything you need to establish a complete drinking water supply line. Mobile systems for water treatment, drinking water chlorination, drinking water filling and water storage and distribution ensure the supply of clean drinking water in every situation.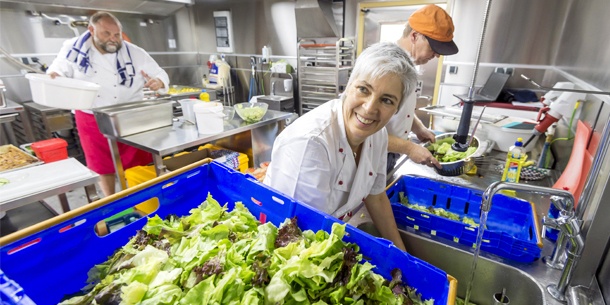 Our mobile catering systems offer a wide range of flexible solutions for relief forces and those affected in catastrophe situations. These include burner systems, various frying and cooking modules, combi-steamers, a modular rapid response kitchen, and configurable kitchen trailers and containers.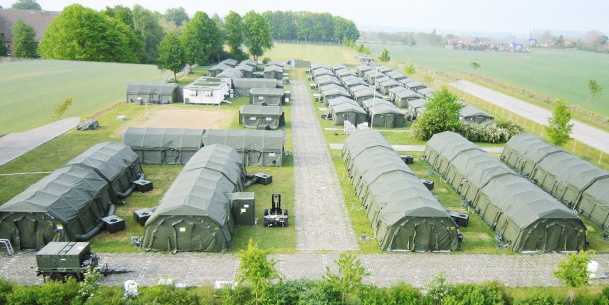 Our field camp systems establish infrastructure at short notice, providing tailor-made, complete solutions in any deployment situation. In addition to catering and water supply systems, key elements include heaters, air conditioners, sanitary facilities and laundry systems.
---