Mobile Water Treatment Plants
Safe drinking water everywhere. With our mobile drinking water purification systems several types of contamination are removed from natural sources such as fresh and brackish water by using ultrafiltration technology as well as from salt water as well as chemically polluted raw water in order to produce clean drinking water.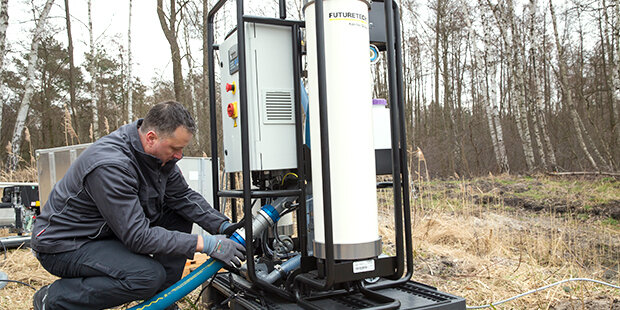 Our mobile ultrafiltration systems filter particles, bacteria and viruses out of fresh water sources. The operator receives clean and germ-free drinking water.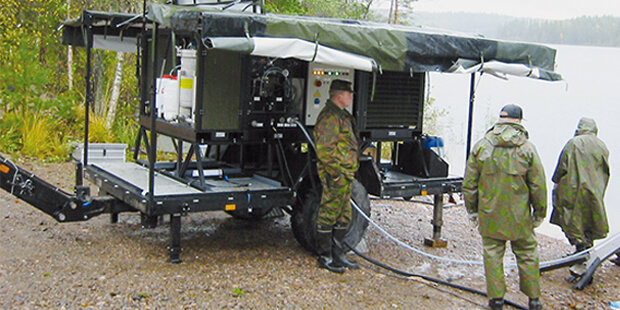 With our mobile reverse osmosis systems we are able to remove additional chemicals and salt from brackish and salt water as well as chemically polluted water in order to make drinking water.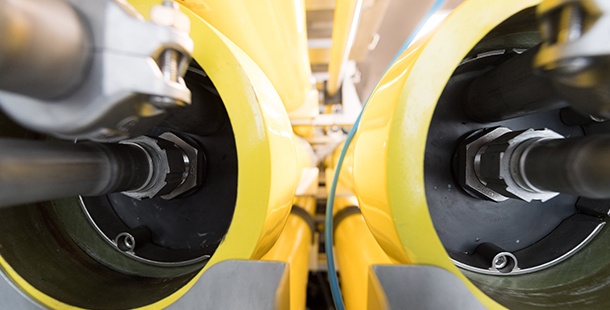 Membrane technology: For your safety only the best
For our mobile water purification systems we use robust membranes, which can purify water without the addition of chemicals.
6 Advantages of the membrane-based process at a glance
High reliability of the purification process (high water quality)
Safe rejection of viruses and bacteria
High drinking water output
High energy efficiency
Compact design
High robustness during continuous operation