Decontamination components
The heart of every system. Our range of decontamination components covers various steps in the decontamination process. They are part of our mobile decontamination systems and can be adapted to individual requirements.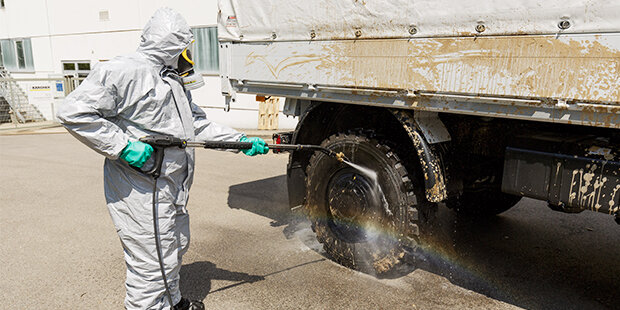 Our pressure washers provide the basis for effective wet chemical decontamination. Cold water pressure washers are primarily used for removing heavy soiling during pre-treatment, before the actual decontamination process.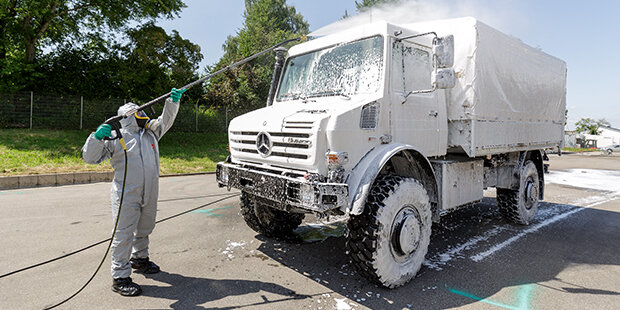 With the excellent cleaning power of high-pressure hot water, our hot water pressure washers are a key module for effective wet chemical decontamination processes. They are therefore primarily used for main treatment and post-treatment.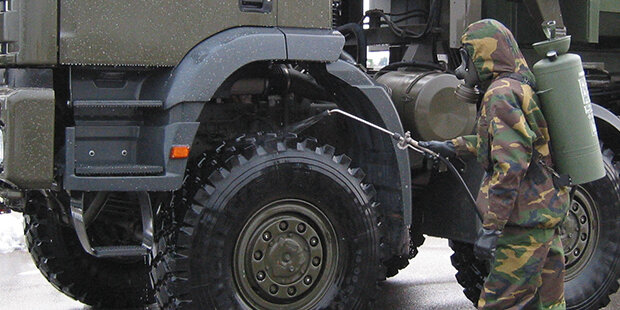 Our highly mobile and compact pressure spray devices are ideal for spraying decontamination and cleaning agents to treat smaller areas or people wearing protective suits.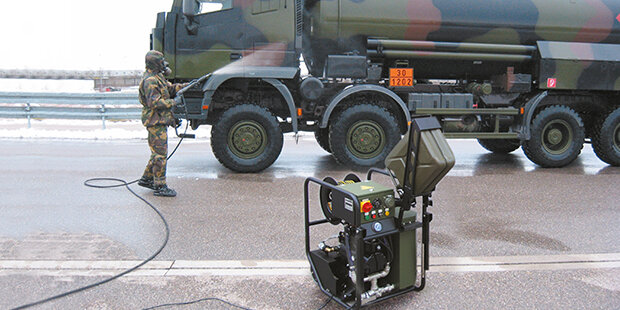 We offer various application modules for the effective use of the non-aqueous chemical decontamination agent GDS 2000.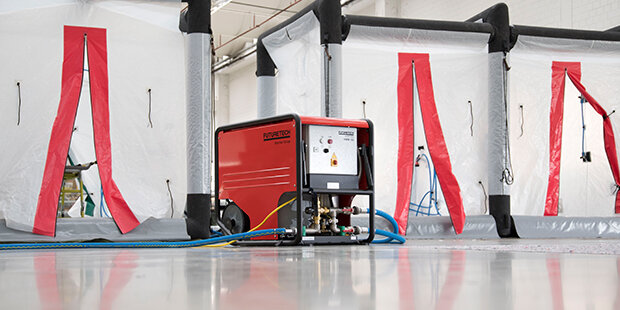 Our extremely powerful yet compact diesel-operated hot water modules are used for heating drinking water. They can also be used for the operation of decontamination showers for unprotected persons, and also for hygiene and catering.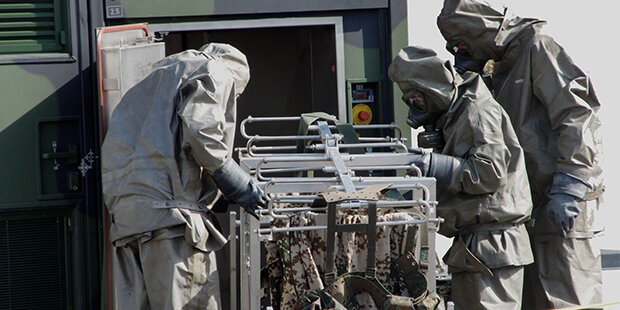 Our hot gas decontamination modules use hot gas or hot steam for the chemical or biological decontamination of heat-resistant pieces of equipment, such as protective clothing.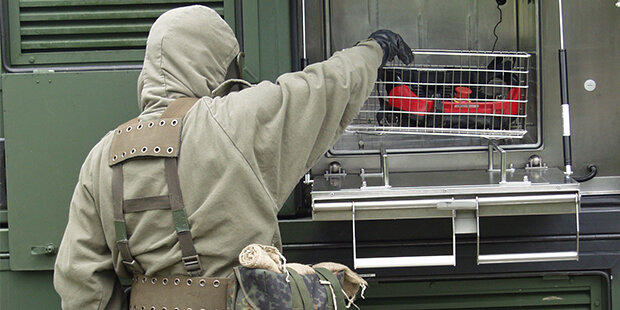 Our vacuum decontamination modules are used to decontaminate sensitive equipment that would be damaged by treatment using aggressive agents or hot steam. These modules enable chemical and biological decontamination that is very gentle on materials.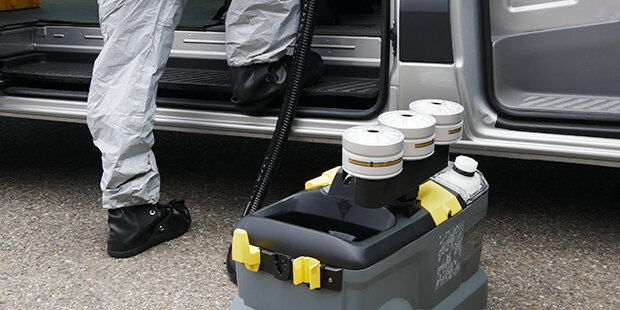 Our spray extraction modules are used for the thorough decontamination of surfaces, for example inside buildings or vehicles. The decontamination agent is sprayed onto the contaminated surface and vacuumed off during the same operation step.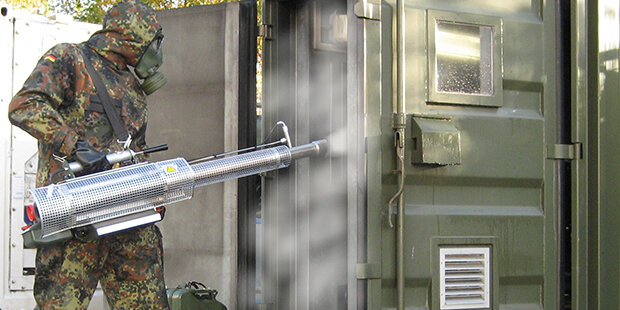 Our thermo aerosol generators are used mainly for the biological decontamination, disinsectisation, and the disinfection of interiors. As the reactive components are finely distributed as an aerosol mist, they can get into parts of the room that are difficult to access.