Kärcher Futuretech invites civil protection and disaster control experts to a two-day symposium in Schwaikheim, Germany
From the 28th to 29th of June, 2019, the symposium "Einsatzkräfte im Dialog" in Schwaikheim near Stuttgart offered a forum for the exchange of experience and dialogue on technical aspects of disaster relief. The company, Kärcher Futuretech invited organizations to its headquarters to experience an attractive program of lectures, discussions and product presentations for nearly 100 participants from around 15 different organizations.
Three central topics from civil protection and disaster control were highlighted: drinking water treatment, CBRN decontamination and mobile catering.
Dr. Marcel Riegel from DVGW Water Technology Center Karlsruhe (Technologiezentrum Wasser Karlsruhe) gave a lecture on WASH (water, sanitation and hygiene) treatment technologies. Jack Roemig from the Main-Taunus district spoke about the tactics and processes of decontamination in connection with the German Drinking Water Ordinance and Sabine Lützelschwab from the Federal Agency for Technical Relief (Bundesanstalt Technisches Hilfswerk) gave insight on the HACCP guidelines - hygiene in practice for mobile catering.
The technical presentations were accompanied by speeches given by individual organizations on their own specific disaster operations being used around the world. Through the "lessons learned" approach of sharing individual experiences, participants were able to gain valuable knowledge on the successes and challenges faced in disaster operations. In addition, a panel of experts for the "Diesel, Gas, Electric - the pros and cons of fuels" presentation took a frequently discussed topic and compiled relevant information to aid in discussion.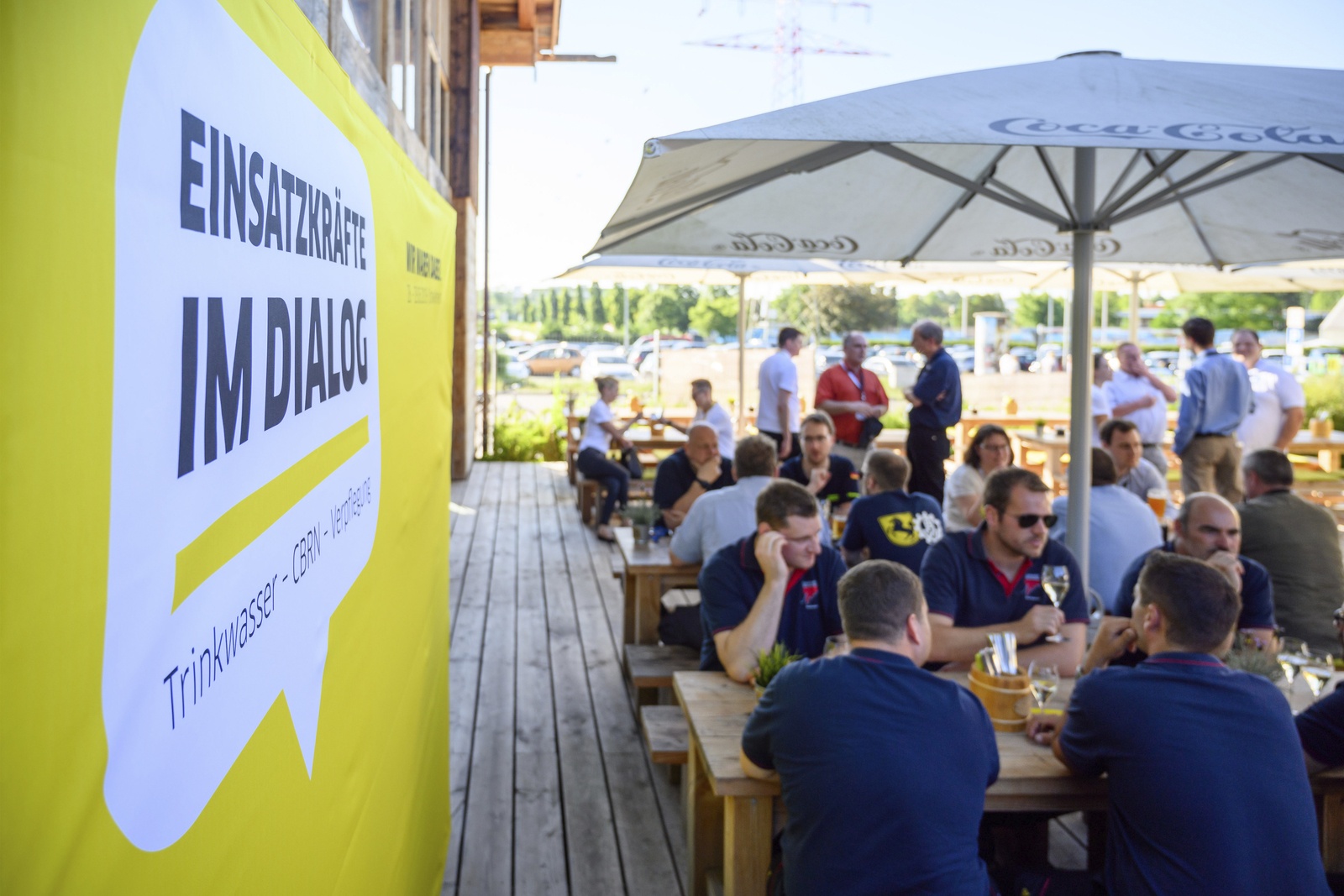 Embedded in the program were application-oriented product presentations from Kärcher Futuretech for all three fields of application. One of those demonstrated was the new water treatment plant WTC 700, which directly produced fresh and clean drinking water from polluted raw water in front of the participants. The volunteer Fire Department of Backnang presented the decontamination of persons and vehicles with the emergency scaffold system of the Backnang technical relief units (THW) and Kärcher Futuretech. Cooking and roasting modules, combi steamers and the MFK Modular Field Kitchen from the mobile catering sector made particularly vivid appearances: Ecolog used the products to cook for the entire audience during the two days of the symposium.
At the end of the event, which was characterised as an in-depth exchange of ideas with an opportunity to continue discussions during an evening event, the participants gave well-received positive feedback. Alexandra Mattivi, Sales Manager Civil Protection and Disaster Control, was also satisfied with the course and response of the symposium:
"The two days provided a great platform for an intensive exchange of information for us as an industrial company, but also for the various organisations that participated."